Find out the value of your car
Call the numbers provided or use the application form
DO YOU WANT TO SELL A CAR IN Kyiv? WE WILL HELP YOU
The fastest and most reliable car purchase
The Shelby company has been providing car purchase services in Kyiv since 2004. During all this time, we have accumulated vast experience and have become one of the leading companies in the field of car redemption in Kyiv. We guarantee a competitive price for your car and offer favorable conditions for purchasing a car in Kyiv.
By contacting us, you save your time and nerves. We carry out auto redemption anywhere in Kyiv, at a time convenient for you. Working seven days a week, we are always ready to help you buy a car in Kyiv. Our company provides a fast and reliable car redemption service, and we guarantee a high price for your car.
The car purchase service in Kyiv takes only a few hours, which allows you to quickly get money for your car. We evaluate your car honestly and adequately, offering a realistic price for it. By using our car purchase service in Kyiv, you will be satisfied with the result.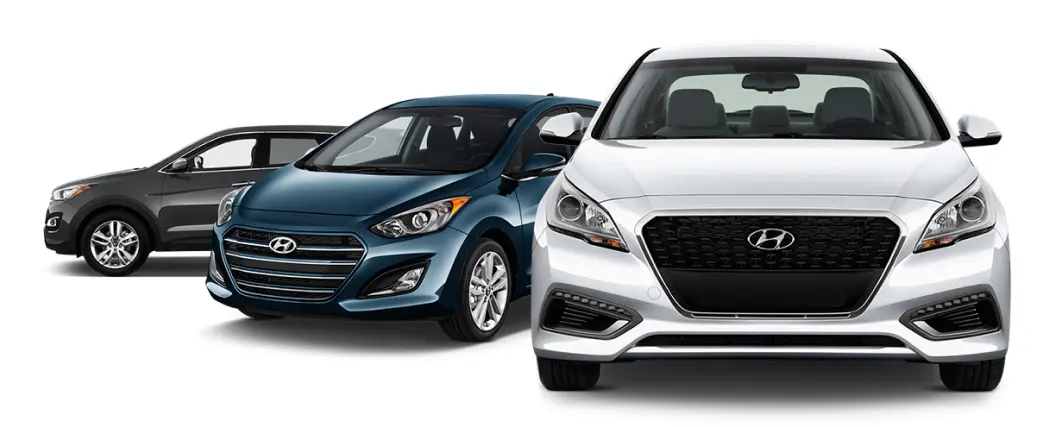 CAR BUYOUT IN Kyiv
We help car enthusiasts sell cars of various brands and models quickly, at high cost and without risk.
We provide the most profitable car purchase for clients in Kyiv, and the opportunity to receive the entire cost of the vehicle in a suitable currency in the shortest possible time.
The specialists on our staff will save you from any hassle associated with the preparation of documents during the transaction. We will help you save time and effort, and at the same time you will be able to sell your car profitably in Kyiv.
The fastest and most reliable car purchase
The Shelby company offers the redemption and purchase of cars in the city of Kiev. We carry out prompt redemption of cars in Kiev at the best prices on the market. Regardless of the condition of your car - new, damaged or faulty, we are ready to purchase it from you Our goal is to help customers sell their cars quickly and without hassle.
We guarantee that you will receive a market price for your car within just a few hours of contacting us. Our experience in the Ukrainian automobile market allows us to successfully cope with any tasks related to the redemption and purchase of cars in Kyiv.
If necessary, we also provide a service for urgent purchase of cars for dismantling. If your car is no longer useful to you or is in a broken state, we are ready to buy it and arrange for its recycling or disassembly.
The Shelby company offers a simple and quick solution for car owners who want to urgently sell their cars in Kyiv. Contact us and we will help you solve your financial problems. We value your time and are ready to offer you favorable conditions for buying a car or buying a car in Kyiv.

Find out the value of your car
Call the numbers provided or use the application form
WHY SHOULD YOU CHOOSE A SHELBY CAR BUY?
Fast car sale - we provide quick and effective solutions to all issues related to the sale of a car.
High price – we guarantee a high price for your car that you will not find anywhere else.
Safety – we care about your safety and guarantee a safe transaction.
Convenient process – we provide a simple and convenient process for selling a car, without the need to search for a buyer or waste time on additional procedures.
Experience and competence – we have many years of experience in the field of auto redemption and a team of qualified specialists who guarantee the high quality of our services.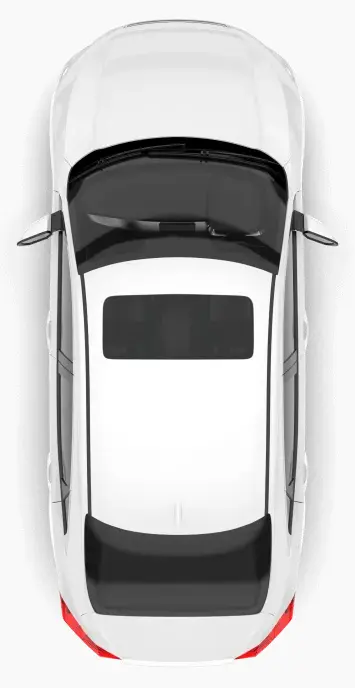 HOW IS THE URGENT BUYING OF A CAR
Stages of cooperation with us
We know how to value the time of clients who decide to sell a car to our company.
Car purchases are carried out according to a clearly developed algorithm by highly qualified specialists.
The entire process of buying a car consists of the foll
STEP 1
A client who has decided to take advantage of our company's offer contacts the operators by phone numbers available on the website, or leaves a request, indicating a number of data in a special form
STEP 2
If the owner wishes, our specialists can determine the approximate cost of his car if they are provided with all the required information
STEP 3
A client who has ordered an urgent purchase of a car comes to our service center to evaluate the car within the agreed time frame or indicates where his car is located and the appropriate time for our specialists to arrive
STEP 4
The vehicle's documents are checked to determine if there are any possible problems in the form of unpaid fines, debts, etc.
STEP 5
The final cost of the vehicle is established and agreed upon with the client
STEP 6
The transaction is completed and the full cost of the car is paid
If you decide to sell your car in Kyiv, you have several options. You can search for a buyer yourself, but this requires a lot of time and effort. Another option is to take the car to a salvage yard, but you will lose a significant amount of value. Another option is to use the services of an intermediary, but his commission may be high.
However, there is an optimal solution - car redemption in Kyiv. Our company offers a quick and profitable sale of your car. We are ready to purchase your car at an adequate price, as close as possible to the market price.
For your convenience, we offer several options. You can visit our office in Kyiv, where our specialists will evaluate your car and conclude an agreement with you. If you prefer not to leave your home, we can send you an appraiser who will come to your address. Our team works seven days a week and is ready to serve you at a time convenient for you.
By working with us, you will gain many benefits. First, you will receive fast payment for your car. Immediately after concluding the contract, we make a payment so that you can resolve your financial issues. Secondly, we take care of all the legal aspects and registration of the sale of the car, so all you have to do is sign the contract.
It is worth noting that our company offers favorable conditions for you. We understand that each car is unique, so we take into account all its features when evaluating it and offer a fair price. We strive to make the transaction mutually beneficial for all parties.
Thus, choosing a car purchase in Kyiv is the optimal solution for many owners of used cars. We offer a quick and convenient solution for selling your car, as well as the most favorable conditions for you. Don't waste time looking for a buyer or taking it to a car dismantling center, contact us and resolve your financial issues quickly and profitably.

Find out the value of your car
Call the numbers provided or use the application form
What kind of buyouts do we specialize in
We highly value every client who contacts our company and try to meet their expectations. To cope with this task, we buy cars of different makes and models in any condition. This allows every vehicle owner to sell their car quickly and profitably.

Buying a used car
It doesn't matter to us how many kilometers are recorded on the odometer of your car. We are ready to purchase it at market value regardless of its condition

Redemption of cars taken on credit
Finding a buyer for a loan car on your own is very difficult. Referring to the need to resolve financial issues, potential buyers will try to reduce the asking price to a minimum. We quickly and profitably purchase cars for which the loan has not yet been repaid

Urgent purchase of cars that have been involved in an accident
We purchase expensive vehicles that have been involved in a traffic accident, regardless of the level of their damage

Buying problem cars
Cars with damaged VIN numbers or lost documents are almost impossible to sell on the car market. Restoring a vehicle's registration certificate may require a lot of time and patience. It is much more convenient to sell a car to us, saving yourself the hassle and risks

Car disassembly
We buy cars, the restoration or repair of which requires unreasonably high costs. Owners of such vehicles will be able to receive money for parts and assemblies that are in good condition

Redemption of uncleared cars
We offer purchase services for uncleared cars imported from Europe. Thanks to cooperation with us, you can sell your car quickly and on favorable terms.
ADVANTAGES OF OUR CAR REDEMPTION
We understand that competition in the Ukrainian motor transport market is quite high, therefore we offer clients the most favorable terms of cooperation. Our company's staff includes highly qualified specialists who are ready to competently and promptly resolve issues of a technical, legal and financial nature. Thanks to this, many owners who have chosen our offer have already highly appreciated the benefits of working with us.
01
Buying a car at any time
We work seven days a week, 24 hours a day. This allows you to get money for your car at any time, which makes it possible to quickly resolve urgent financial issues
02
High prices
Our specialists constantly monitor prices on the Ukrainian car market, so clients are guaranteed a high current payment for their car
03
Transparent and profitable cooperation
We guarantee an absolutely transparent transaction, and owners always understand what determines the price of the vehicle set by our specialists
04
Urgent car redemption
We have a modern technical base, which significantly speeds up the machine assessment process. The presence of tow trucks, whose services are provided free of charge, allows us to urgently buy cars that are not in working order and transport them to our service centers from any district of Kyiv and the region
05
No problems or risks
The lawyers of our company independently handle the execution of the transaction and flow of documentation. This frees car owners who contact us from having to waste time visiting various authorities or understanding the intricacies of online services.
06
Convenience
Clients who decide to sell their car to us quickly receive the full cost of the vehicle. We are ready to make payments in cash or by transfer to a bank card. Money is provided in the currency chosen by the car owner
LIST OF DOCUMENTS REQUIRED FOR EXECUTION OF THE TRANSACTION
If a client is interested in urgent car purchase in Kyiv, he will only need Contact us with the following documents ready:
technical passport of the machine;
registration certificate (if the car is registered);
general power of attorney (if you do not own the car);
vehicle owner's passport
By contacting us, you will appreciate the mutually beneficial terms of cooperation offered by our company. You can quickly sell your car in Kyiv at a high price, saving yourself from wasting precious time looking for a good buyer and other hassle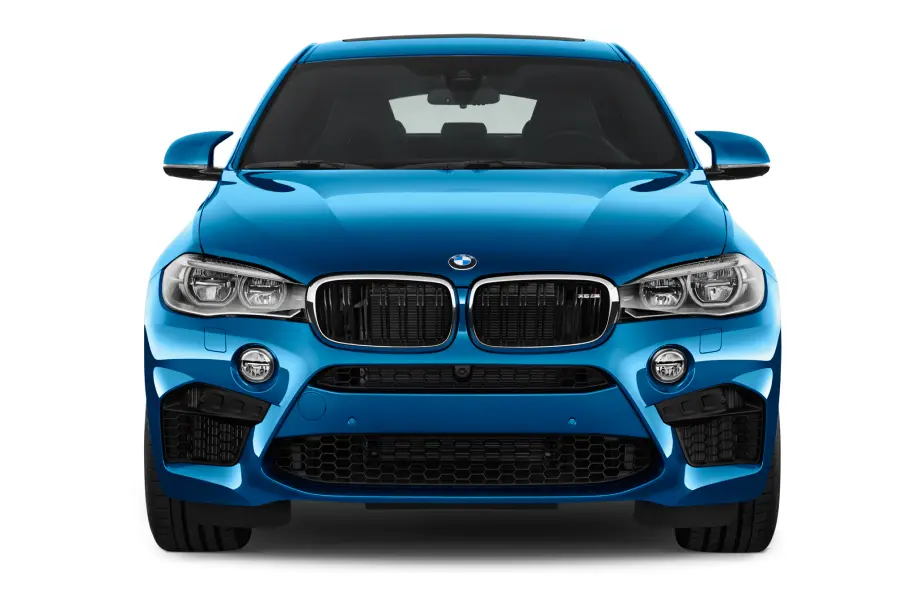 FREQUENTLY ASKED QUESTIONS:
What documents and procedures are needed to quickly buy a car?
To buy a car, you will need documents: the owner's identification card, his identification code and documents for the car. To purchase a car from Shelby, just contact our managers or fill out a special form on our website. The entire transaction is carried out in accordance with the legislation of Ukraine and with the written consent of the seller. Call us and we will quickly buy your car in Kyiv and throughout Ukraine at a fair price.
How does the car repurchase process work?
The process of buying a car goes through several stages. The first stage includes contacting our specialists for a free consultation and assessment of the value of your car. We provide the opportunity to call an expert to inspect the car at a convenient time so that you can quickly sell the car and get cash. At the second stage, our specialists examine your car and accurately determine its market price for which it can be sold. The third stage includes transfer and re-registration. If the car is badly damaged and cannot move independently, we will pick it up for free using a tow truck in Kiev and the region. We will handle the re-issuance of documents, which will allow you to avoid unnecessary hassle and bureaucracy. Finally, at the fourth stage, if the offered price suits you and you want to sell the car urgently, we issue cash within 1 hour.
How much can I get for selling my car?
We offer the ability to quickly sell your used car in as little as 24 hours or less. The sale price will be up to 95% of the market value. Our company handles all processes, including re-registration and transfer of the car in case of malfunction - and all this is completely free. Our specialists guarantee a fast and safe transaction.
Do you conduct assessments online?
Yes, our specialists conduct a preliminary online assessment of the car based on photographs sent via instant messengers, and can also more accurately assess your car through a video call.
What services do you provide for free?
All our services are provided absolutely free of charge. With us you can get an assessment of your car, and we also offer a specialist visit to the address you specified. If necessary, we will also organize the evacuation of the car from its parking lot. In addition, our experts are ready to provide you with advice on selling a car, assistance in selling it and other related services. We try to do everything to make you feel comfortable and receive quality service without overpaying for it.
How can I order a car redemption service?
You just need to call the phone number listed on the website or leave a request online. Our team of consultants will promptly contact you and provide you with all the necessary information about the car purchase process. After you agree to our terms, an expert will come to you for further discussion. You can also come to our office.
Why is our company the most preferable choice?
The Shelby company has been providing car purchase services in Ukraine since 2004. During all this time, we have accumulated vast experience and have become one of the leading companies in the field of car redemption. We guarantee a competitive price for your car and offer favorable conditions for purchasing a car in Ukraine.
Where can I sell a car in Kyiv?
If you want to sell your car in the shortest possible time, in less than 1 hour, just contact our company or send us a request and we will contact you immediately. We will offer you an assessment of your car and quickly purchase it, without any questions or hassle.
If I don't have the opportunity to bring a car, how can I solve this problem?
We offer free car evacuation services, and also carry out car repurchase, visiting the client at the address specified by him. We are happy to help you regardless of your location, be it Kyiv or the Kiev region. Just leave a request and our specialists will come to you.
How can I get maximum value for the sale of my car?
To sell your car for maximum value, you need to complete the following steps: carry out maintenance and correct all problems, thoroughly clean the car both inside and out, and provide a history of work performed and receipts from the car service center.