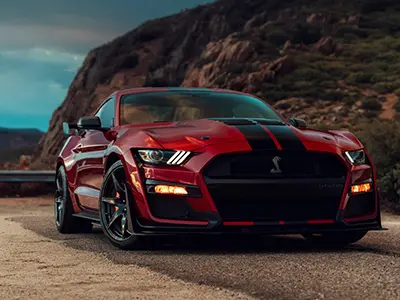 Shelby
14.04.2023
If you want to quickly sell your car in Kyiv, you will encounter difficulties in the Ukrainian car market. Competition among sellers is quite high, and it is not always possible to find a buyer willing to pay the desired price. The sales process can take several weeks or even months. In such a situation, you can lower the price of the car, but this does not guarantee a successful transaction. To avoid such problems, you can contact a company that carries out urgent car redemption in Kyiv. In an hour and a half you can get money for your car. This is very convenient if you have financial problems, want to buy real estate or a new car.
Our company buys cars in any condition. Even if your car has problems or does not have the necessary documents, we are ready to complete the transaction. Cooperation with us will allow you to get rid of several problems: you will not submit advertisements in the media and on Internet resources, you will not be bothered by constant calls and offers from resellers, you will not need to constantly prepare the car and show it to potential buyers, we will handle the registration ourselves documentation.
We offer payment in cash or non-cash in a suitable currency. We are ready to buy cars that have been involved in an accident, need repairs, are in an emergency or after drowning, as well as cars without documents or on credit.
To order an urgent car purchase, you need to contact us at the contact numbers indicated on the website or through the online form. We will provide additional information about our services. After this, you will need to come to our auto center or indicate the location of the car for inspection. Our appraisers will come to you within the agreed time frame, evaluate the car and offer an amount for sale. Then the transaction is completed and the funds are issued to you.