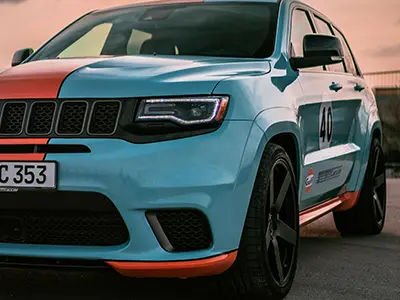 Shelby
06.09.2023
If you have lost your car's technical passport, then you are in an unpleasant situation. Without this document, it becomes difficult to carry out any manipulations with the car, including its sale. After all, it will be extremely unpleasant for the buyer to purchase a car without the necessary documents, because this may entail negative consequences.
Recovering documents for a car will require a lot of time and effort. Sometimes the registration certificate cannot be restored, which makes further use of the vehicle impossible. In this case, the owners have only one thing left - to sell the car without documents. And the best option would be to contact a car repurchase company. With us you can sell a car without documents at an attractive price. We offer the purchase of cars with problems on favorable terms for the client.
How to sell a car without documents?
A car without documents becomes a real problem for the owner. It cannot be used for travel, as this is illegal and can lead to trouble with the traffic police and large fines. Therefore, owners of such cars tend to sell their cars without documents. Some turn to scrap yards, where they offer a low price for the vehicle.
However, it is much more profitable to use the services of our company, which is ready to buy cars of any make and model that do not have documents:
emergency vehicles;
cars involved in an accident;
vehicles requiring repair.
We are also ready to purchase cars whose documents are pledged. In this case, the estimated amount of the car is used to pay off the debt, and the balance is given to the client in his own hands.
How to order services from our company?
To sell a car without documents, you need to contact our dispatchers at the phone numbers listed on the website or use the online form. You will need to provide information about your car so that our consultants can estimate its approximate value. Then you need to indicate the location of the car and choose a convenient time to meet with our experts.
Our specialists will come to you at the agreed time. They will inspect the vehicle and determine the exact amount we are willing to pay for your vehicle. After signing the purchase and sale documents, you will receive the money.
Advantages of cooperation with us
Many clients who decided to sell a car without documents to us have already appreciated a number of advantages of our company:
we buy cars of various brands and models with any mileage;
we guarantee complete client confidentiality;
our experts do not look for non-existent problems in order to reduce the cost of the car;
the auto-redemption process takes only about an hour and a half;
you receive the money in full.
Don't miss the opportunity to profitably sell a car without documents without unnecessary complications. Contact our company and get the most favorable conditions.