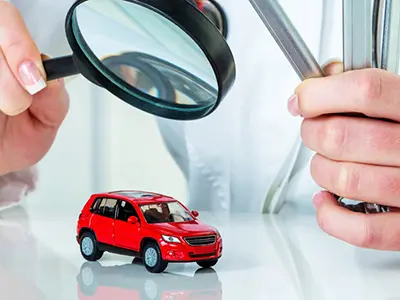 Shelby
04-10-2023
According to recent research data, automakers are facing increasing difficulties in retaining the loyalty of their customers and converting them into repeat customers. An additional complication is the shortage of microchips, which has led to increased dissatisfaction among car owners and pushed them to look for alternative offers from competitors.
"With vehicle affordability and market dosing increasing, brand loyalty overall fell in 2023," noted Tyson Jominy, vice president of J. D. Power on Data and Analytics. This was mainly due to constant disruptions in the supply chain, which forced car owners to hold on to their vehicles for longer. But as the situation improves, customers are looking for new options, while reducing their brand loyalty.
American company J. D. Power, which provides global marketing information and statistical services, analyzed trade-in data from September 2022 to September 2023 to identify brands that continue to hold impressive levels of loyalty among new car buyers.
According to the analysis, in the premium segment of the automotive industry, Porsche holds the lead for the second year in a row with a loyalty rate of 56.8%, followed by Mercedes-Benz with a rate of 50.5%. When it comes to premium SUVs, Volvo and BMW are at the top, with loyalty scores of 56.5% and 56.1% respectively.
Moving on to the segment of more affordable cars, Toyota is in the lead with a loyalty level of 60%, Honda is right behind it with 55%. In the mass-market SUV segment, Subaru has the highest level of loyalty (61.1%) - Toyota is slightly behind with 60.5%.
In the pickup truck segment, Ford is the undisputed leader with an impressive loyalty rate of 64.6% - this figure was the highest among all other brands and car classes in this study. Toyota came in second place in this segment with 60.4%.
The findings from this important study underscore the challenge for auto companies to maintain customer loyalty in today's marketplace.
In addition, competition among automakers is increasing not only in the primary market, but also in the used car market. The active development of the automotive business leads to an expansion of the range of goods and services, which cannot but affect the correlation between supply and demand. The growing population and the improvement of its financial situation are stimulating the growth in demand for cars.
Some buyers have a desire to upgrade to a new car without changing the brand. However, there are also those who, in search of new experiences, begin to focus on completely new brands and manufacturers. With this in mind, automakers must work even harder to meet their customers' expectations and retain their loyalty.
Research data by J. D. Power emphasize the importance of such a parameter for automakers as the quality of customer service. Customers always appreciate excellent service, regardless of whether it is their first car or their next purchase.
Of course, these statistics should show the manufacturers themselves how important it is to stay on trend and improve quality, but at the same time not forget that their audience must remain loyal to the brand. This means not keeping your customers on the surface, offering nothing more than an updated line of cars, but genuinely caring about your customers, taking into account their preferences and maintaining a constant dialogue.
Regardless of the market segment and the current environment, automotive brands must strive to remain valuable and relevant to their customers through tools such as interactive communication with customers, improving the purchasing process and service. This will help them not only increase sales but also strengthen the loyalty of their customers in the long run.