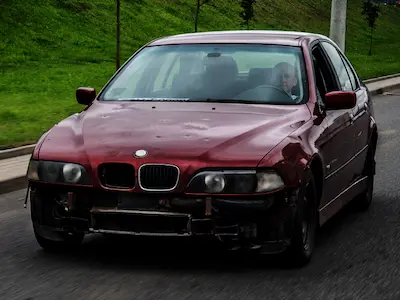 Shelby
15-11-2023
In Ukraine, it is proposed to introduce a ban on the import of buses and trucks older than 5 years into the customs territory of the country and their use in free circulation. The proposal was introduced by MP Dmitry Svyatash and voiced in a draft law registered in the Supreme Council of Ukraine at the end of the summer of 2023.
The main goal of such a ban is to reduce the number of old buses and trucks in order to reduce the negative impact of transport on the environment and the health of Ukrainian citizens. The author of the bill also believes that this will stimulate the development of the national automotive industry. The proposed bill retains the old restrictions on the import of passenger cars - they should not be older than 8 years. For special-purpose vehicles and wheeled tractors for transporting semi-trailers, such an age barrier is not established. In addition to the import ban, it is also proposed to amend tax legislation by introducing new tax rates for vehicle owners upon first registration and technical inspection in accordance with the age of the vehicle.
If this bill is adopted, upon registration, passenger cars will be subject not only to excise duty and duty, but also to an increased rate of transport tax. Rates will depend on the age of the vehicle and engine size. For example, when registering a passenger car that has been in use for up to 5 years, the owner will have to pay an amount ranging from 500 to 1000 hryvnia for every 100 cubic centimeters of engine volume. If the car is older than 5 years, then the rate increases to 1000-2000 hryvnia per 100 cm3. Registration of a new car will cost much less - from 3 to 40 hryvnia per 100 cm3, depending on engine size. The total number of betting levels will be six.
If the bill is passed, it could lead to a reduction in demand for used cars due to an increase in the vehicle inspection fee. This means that owners of older cars will have to pay more to operate them.
If you have an old car and want to get rid of it due to a possible import ban or high taxes, contact our car repurchase company. We specialize in buying used cars and offer convenient conditions for a quick and safe sale. Our team of experts will assess your vehicle and offer you a fair and competitive price. We work with cars of all makes and models, regardless of their condition. Moreover, we are ready to buy cars that no longer pass technical inspection or require major repairs.
Selling a car through auto buyback is a quick and safe way to get rid of an old vehicle. Our specialists will organize all the necessary documentation to make the transaction as simple and transparent as possible for you. We offer an attractive offer and guarantee honesty and professionalism in every transaction. Our goal is to make the selling process easier for you and help you get money for your car without unnecessary hassle or delay. Make the right choice and sell your old car in a reliable and proven way. Get the best price for your vehicle. We will be happy to help you!