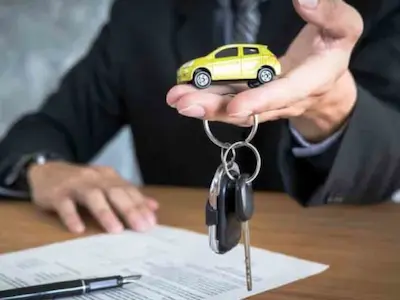 Shelby
18-11-2023
If you need to sell your car quickly, you may encounter a number of difficulties. Selling through classifieds, marketplaces and auctions can take a long time, as you will receive many calls and each potential buyer will want to inspect the car in person. Sometimes buyers require additional checks at a service station or arrange a meeting at a convenient location for them. Additionally, buyers will do whatever it takes to lower the price, whether that means looking for flaws and defects or comparing current market prices for similar vehicles. You may prefer to haggle, and you can up the price upfront, but this can slow down the process of selling your car. So what should you do if you need to sell your car quickly and profitably?
One of the effective and safe ways to quickly sell a car is to use auto buyout services. This is especially suitable for those who need urgent funds and do not want to deal with many buyers, intermediaries and those who simply decided to ask the price. In addition, posting advertisements for the sale of a car has its own risks:
- Underpricing - potential buyers may deliberately mislead you by pointing out implausible shortcomings of the car. For example, they may talk about valve problems, smoke coming from the muffler, timing belt wear, etc. d. to get you to lower the price of your car. This may result in you agreeing to sell below market price.
- Criminal activity – every year there are thousands of car thefts during pre-sale inspection. Robberies can be committed with physical force, and your car can be stolen while you're taking it for a test drive while you're parked.
- Money theft – scammers may find out that you are selling a car and then wait for you with a large amount of cash. They can rob you near your entrance, on the road, and even during the day, knowing where the money is kept and how much you have.
- Car hacking - fraudsters can, under the guise of potential buyers, find out about the security systems of your car and then hack it after inspection. They can find out information about your place of residence and steal your car at night.
A convenient and safe way to quickly sell your car is to use car buyback services from the Shelby company. Our company offers the purchase of cars of different brands, carries out diagnostics and inspection of vehicles and pays money within 30-40 minutes. All organizational issues and obligations are assumed by our employees.
What types of cars can be sold through auto buyback
- Vehicles after an accident - selling such cars can be very problematic. The fact of an accident significantly reduces the value of the car for the buyer, and many do not want to spend time and money restoring the car. We buy cars after an accident in any condition. An assessment by an expert will help determine the fair value, and our company's employees will organize the evacuation of the car after an accident.
- Cars that are secured with loans, arrests or pledges - the presence of encumbrances excludes the possibility of a regular sale of the car. In such cases, auto redemption will help you get cash quickly and solve financial problems.
- Faulty cars - breakdowns also reduce the value of the car. Our experts will conduct a thorough diagnosis of the technical condition of your car and take responsibility for towing the vehicle. We will pay you money for the car immediately after the deal is concluded.
Of course, car redemption can also be used to sell cars in good technical condition. This offer may be of interest to those who are short on time or those who want a fair price without risk.