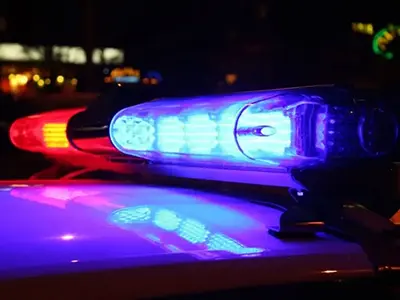 Shelby
30-10-2023
At night in Kyiv, a BMW driver tried to escape from the police; his escape led to him colliding with a fence and being detained. During the check, signs of alcohol intoxication were revealed in the driver. For his actions, the man was fined more than 62 thousand hryvnia.
The incident occurred on the night of October 29 in the Darnitsky district of Kyiv. Police spotted the car BMW, which was moving down the street during curfew. In accordance with the law, law enforcement officers demanded to stop, but the driver ignored their demands and accelerated.
In an attempt to escape from the police, the driver lost control and crashed into a fence. Despite this, he again tried to hide from the police, but was detained and stopped by patrolmen. During their conversation with the 20-year-old driver, police found signs of alcohol intoxication, but he refused to undergo examination. In addition, it was established that the man did not have the right to drive a vehicle.
Administrative protocols were drawn up against the violator for driving a vehicle while intoxicated (a fine of 17 thousand hryvnia), for committing Road accident (fine 850 hryvnia), for driving a car without appropriate documents (fine 40.8 thousand hryvnia) and for leaving the scene of an accident (fine 3.4 thousand hryvnia). The total amount of fines imposed exceeds 62 thousand hryvnia.
Such driver behavior is a gross violation of the law and speaks of the irresponsibility and danger of his actions. Alcohol intoxication will always be a serious reason for revoking your driving license and being a danger to other road users. The police continue to combat such violators and ensure public safety on the roads.
If you become a member of traffic accident, it is important to know that you have the option of contacting our car purchase company. We, the company Shelby, we offer our services for the purchase of damaged and damaged cars, which can be useful in such situations and perhaps even the only profitable solution.
Contacting a car repurchase company will always be advisable if your car has received serious damage as a result of an accident. We will assess the extent of the damage and offer you a favorable offer to buy the car. This can be a convenient option if you don't want or can't restore the car, or if you don't have the time or ability to find a buyer.
It is very important that the car repurchase company will offer you a fair price for your damaged car, and you can sell it to us quickly and without any hassle. This will allow you to avoid problems associated with repairing a damaged car, paperwork and a long, painful search for a buyer.
Contact our car redemption company if you have been in an accident and want to quickly and profitably sell your damaged car. We offer a quick and easy solution to these situations, helping you avoid hassle and get a fair price for your car.
Reminder: The Rada proposes to enter information about the mileage of a car into the register