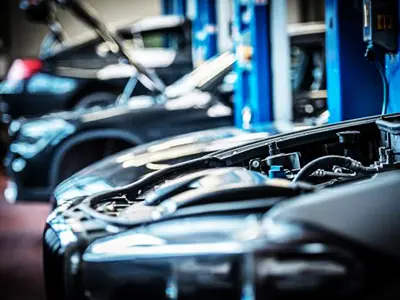 Shelby
23-10-2023
Among the many models from different manufacturers, there are those that constantly let their owners down and cause a lot of problems. Let's look at three such models that will be a big disappointment for their owners.
The first model to avoid is BMW 3 Series E90 (2005−2013). Despite its popularity and brand reputation, this car has many problems. Owners complain about problems with the electronics system, ABS and ESP sensors, as well as a leak oils from the engine. Problems with the automatic transmission, clunking in the suspension, wear on the tie rods and brake pads also remain a big problem for this model.
The second model, spoiled by negative reviews, is Volvo XC90 II (since 2015). Despite its reputation as a prestige car, this Volvo has many problems with its electronic systems. Sensor defects, security and multimedia problems, and engine and transmission problems are well-known problems with this model. Such defects can lead to serious damage and costly repairs.
The third model to avoid is Volkswagen Touran from 2003 to 2015. This compact van, although highly popular, has many problems, especially related to the DSG transmission. Lubricant leaks, jerking when changing gears, problems with the operation of the turbocharging and fuel injection system, as well as problems with the cylinder head gaskets are common problems that arise with this model. The constant need to replace brake discs and wear on shock absorbers, as well as possible problems with air conditioning and coolant, also add to the inconvenience.
Of course, each specific car may have its own characteristics and operating history, so it is important to carry out regular maintenance and be attentive to the condition of the car. However, when purchasing cars of these brands, it is recommended to take into account the possibility of the problems described above so as not to expose yourself to risk and avoid loss of money.
Contacting a car buyback company can be a good solution if you own a car that has frequent breakdowns or problems. Autobuy is a service offered by a company specializing in the purchase of cars, in which you can sell your vehicle, regardless of its condition. This means you can sell a car, even if it has mechanical breakdowns, problems with the engine, body or other components. A car repurchase company may offer car purchase in any condition, damaged car, with or without mileage, lightly or severely damaged.
Car redemption has many advantages, but one of the most important is its convenience. You don't need to waste time and effort finding a buyer for your problem car, as well as spend money on repairs or restoration of its operation. A car repurchase company will buy your car in any condition and assumes all risks and obligations for its repurchase.
Another advantage of auto redemption is economic benefit. If your car needs expensive repairs or has serious technical problems, then selling it to a car buying company may be a more profitable alternative than investing in repairs or trying to sell it yourself.
Thus, contacting the company at buying a car can be an excellent solution if you have a car with problems or problems. It is convenient, cost-effective and allows you to get rid of a problematic vehicle quickly and without unnecessary hassle.
Reminder: Why Sonata should be considered as a reliable sedan